Our Founder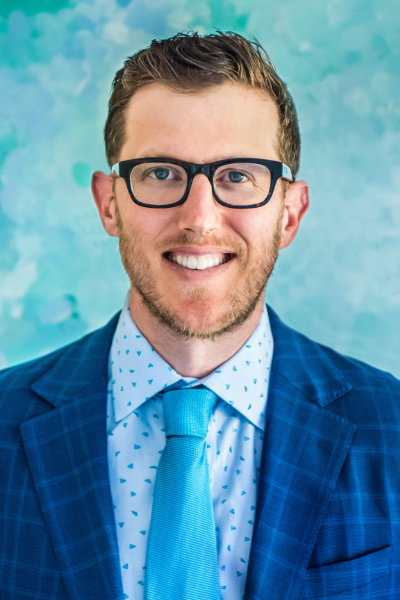 My name is Aaron Feldman and I am the CEO / Founder of True Photography. I started True Photography 20 years ago, after graduating from Brooks Institute of Photography. At first, I began photographing alone. I would shoot events, do the marketing to bring in more business, retouch the images, process the accounting, and build albums. Although my clients were happy, I found that I was spread too thin to accomplish everything effectively and at the highest quality. I would start a retouch project and then leave immediately to photograph another event, then come home and have an album to complete. With there being only so much time in the day, I found doing so many tasks was affecting the quality of my work. I wanted to produce the highest level of happiness for my clients as well as myself, and I realized that big changes needed to be made. It was at this point that I realized I was much more valuable to the clients by making sure that there was a smooth and organized infrastructure in place. By taking care of all of the other important pieces, this would allow other photographers to be focused on photography, at their very best without distractions. Rather than photographing the events, I would commit myself 100% to all of the other important factors that go into producing the best product and having an amazing experience.
Fast-forward 20 years, and many refinements later, today, we are a booking agency representing San Diego's top wedding photographers. We have sought out award winning talent that is technically savvy, creative, and very personable.
The photographers I have sought out have to have these ingredients:
Talent - You can't teach talent. You can refine it, but you either see it or you don't. Talent with photography involves seeing things in a different light and perspective. It is understanding that each image is a story you are telling and it is important to share that story in the most flattering and beautiful way.
Experience - Each photographer has to have had their own photography business for at least three years. Experience doesn't necessarily mean that you are talented. What it does mean, however, is that you have been put in many situations and scenarios. The more you have been in those situations and scenarios the quicker you know how to properly handle them. This leads to better photography, but also a much smoother and more efficient experience.
Diversity- It is important that the photographer produces a variety of unique shots. This entails different backgrounds, poses, expressions and emotions. This will provide you with many options to choose from. You can expect a healthy mix of candids of you and all of your guests, as well as stylized shots, artsy photos, formals (photographed quickly and professionally), and details. Fifty years later, you will still feel that your images look amazing, and are free of all gimmicks.
Personality - Much like talent, you can't teach someone to be cool and likable. I have searched high and low for people that have both talent and also great personalities. Everyone has a positive energy and is very happy on the outside. On the inside they are detailed and thinking of all the little things that will make each shot the best it can be. When you and your guests are being photographed, they will naturally look better if you have a photographer that is also smiling and happy. On top of being a nice person, they also have to be very comfortable giving direction in a likable way.
In addition to the amazing photographers we represent, we have other talented individuals that are key components to producing super happy results. There are two full-time customer support individuals, to ensure that all of your questions are answered quickly. True Photography handles the post production. We have an in house designer to help assist with albums and printing. We work with top retouchers and enhancers, to make sure the images have amazing detail and color. When you hire a photographer through our agency you have an entire team of specialists doing what they do best and with focus. We are small enough that you will have a very personalized experience, and establish a great connection with us. We are large enough that everything is streamlined for the highest quality and efficiency.
We seek out couples who put photography at the highest level of importance for their wedding day, and hope to get the opportunity to chat with you soon :)
Aaron Feldman
Founder / CEO, True Photography